Our Professional Rental Property Solutions in Jackson Tennessee
Rental Property Leasing

Rental Property Referral Services

Limited Rental Property Management

Rental Property Maintenance and Renovations

Land Development Services

Residential and light Commercial Construction

General Construction Consulting and Feasibility Analysis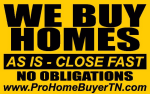 Search Available Properties
Find available Rental Homes in Jackson Tennessee ready to move in to now!
Find Rentals Now

Property Development Services
Construction and Property Development of Residential & Multi-Family dwellings.
Read More
Jackson Property Group Rentals

Locally owned and operated, JacksonPropertyGroup.com is a group of professional Businesses dedicated to providing safe, clean and overall superior quality rental properties to qualified professionals, families and students in the Jackson, Tennessee area market.
Come find your next rental home with us in one of our many quality Single family, Duplex or Triplex Residences!
Rental Property Management Services
We own and operate single family homes and multi-family dwellings across Jackson, Tennessee, however we also provide rental property referral services to other local Lessors while providing limited Rental Property Management services.
We primarily focus on the North and Mid-Town Jackson, TN areas; however, we have the resources to refer or manage property in any area of Jackson, TN.
Attention Homeowners:
We Buy Homes!
We'll buy your house for cash!
Life happens. We understand and are here to help! We buy homes as is and can close fast.
Call Us Today!
Are you experiencing one of these situations:
Inherited a house that you have no use for?

Nightmare tenants making your life miserable?

Too many repairs needed and don't have the desire to fix it?

Behind on payments and facing foreclosure?

Want to invest in a business or another house and need the cash?

Never really wanted to be a landlord and just want to cash out?

House too big and you want to downsize?

Don't feel like paying a Realtor thousands of dollars in commissions?

Don't want dozens of strangers viewing your house if you put it up for sale?
Property Maintenance & Development Services
In addition to managing and operating rental properties, we can provide overall property maintenance or property development related services through Ole Southern Services, LLC. Ole Southern Services, LLC currently provides property maintenance services, develops and constructs residential and multi-family dwellings with the ability to handle light commercial projects. A core business unit of Ole Southern Services, LLC is providing specialized affordable maintenance and renovation services for our customers that just don't have the time, experience or contractors to manage this process themselves.
We have a strong background in providing innovative yet cost effective solutions for your new construction and renovation needs.